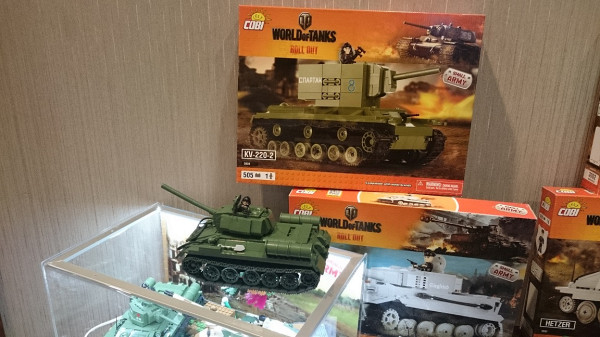 Everybody knows, LEGO doesn't make tanks. There is a
Brickmania
of course, but if you need to produce themed sets based on World War II settings you need to find someone else. It seems that Wargaming has chosen
COBI
( polish construction set brand).
In May 2016, we are going to see LEGO-compatilbe sets base on popular World of Tanks game series. I think it is possible that sets will be accompanied with some digital goodies. But there wasn't WoT press release yet, so all the info is based on
Cobi 2016 catalog
.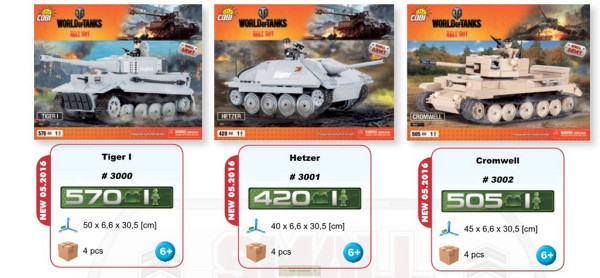 Wargaming hasn't got much alternatives. China or Europe. North America (MegaBloks, KNex) are pretty far, LEGO doesn't like War themes (LEGO please give us World War II series, you know everybody wants it). So if we doesn't look at China, then Cobi is the only choice.
We can argue a lot about quality of Cobi minifigures. They have less freedom movements than Megabloks microfigs, and more realistic proportion than LEGO minifigs (personally i don't like COBI figs), but tanks models look pretty good.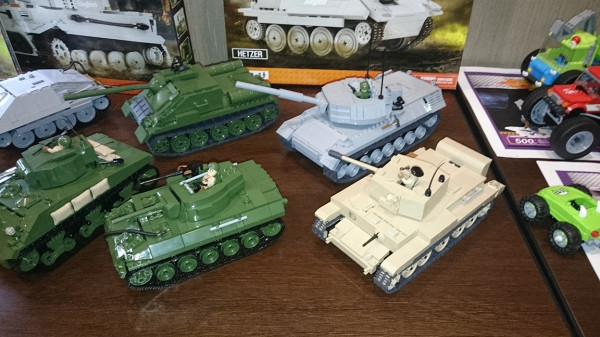 Sometimes it seems that Cobi designers are subscribed to Brickmania newsletter, but may be it is because they both are trying to do the same. They make same tanks, from similar bricks, in similar scale, so they got similar results. COBI publishes instructions for their sets, so they are schematics can be used to inspire your own tank creations.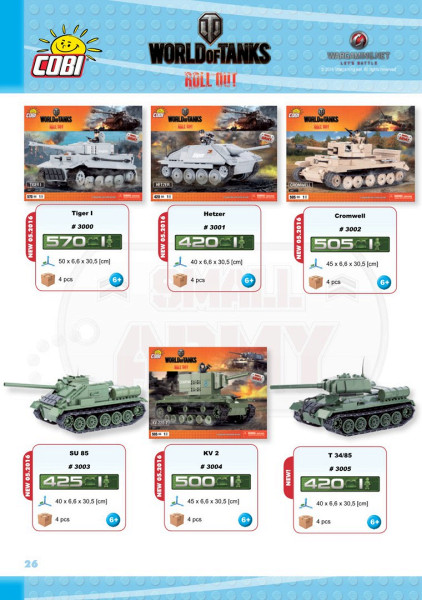 For know we know about
twelve sets
. You could find all sides of the conflict there. If we will judge based on catalog arts it seem pretty good. COBI make tanks every year for nearly 15 years, so they got a lot of practice in it.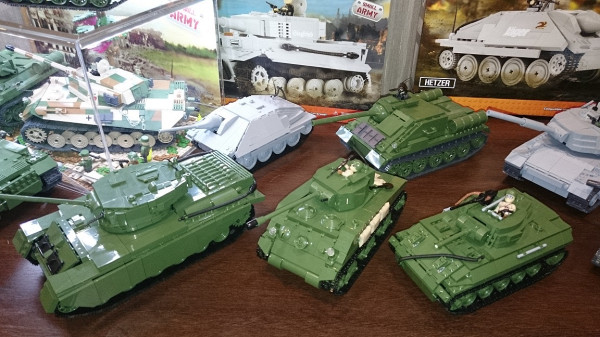 All sets got 1 minifigure and pretty descent amount of parts, from
"small" Т34
with 420 pcs to
Centurion
with 610pcs.
You can see full set list
here
Roll Out.
Photos are from
World of Tanks forum