Warner Bros
has expanded its relationship with
LEGO
, granting the toymaker access to DC Entertainment's complete library of comicbook characters and stories to launch
DC Universe
"Super Heroes" as figures and playsets.
The multi-year licensing deal, made through Warner Bros. Consumer Products, will start rolling out the new line in January 2012, starting with 13 characters, including Batman, Superman, Wonder Woman and villains the Joker, Bane, Harley Quinn and Lex Luthor.
Prototypes of sets and minifigures were demonstrated at Comic-Con Intl. in San Diego.
Most likely the new LEGO sets will be based on the upcoming movies "The Dark Knight Rises" and "Man of Steel" scheduled to release on 2012. Because of the big popularity of the last Batman movies, we are hoping to get sets based on "The Dark Knight" movie.
The price for LEGO Batman minifigures on Bricklink now seems to be two big. So the new series will give all fans a change to lay their hands on interesting minifigures.
Hope that LEGO will release all Justice League, and won't just make another Licenced Movie Based Sets.
New series will be callsed
The LEGO Super Heroes
. Website about the new series has been already launched -
Lego Super Heroes
. There is a contest for US residents. The contest terms will give us some more information.
It seems that all
LEGO Super Heroes
sets released in 2012 will cost approximately $250(in USA). One of the sets will be called
The LEGO Super Heroes: DC Universe Batcave set
, so it is very easy to understand that we will receive Batman's Hideout. This set will be given as a third prize for the contest, together with T-shirt and LEGO Batman game. According to terms this prize equivalent to 50$.
So we could figure out that this set price in USA will be between $30 ($29.99) and $40 ($39.99). By drawing an analogy with already released licenced series we could expect this set to have between 200 and 400 parts and 4-5 minifigures. This is much smaller than last Batcave (
7783
).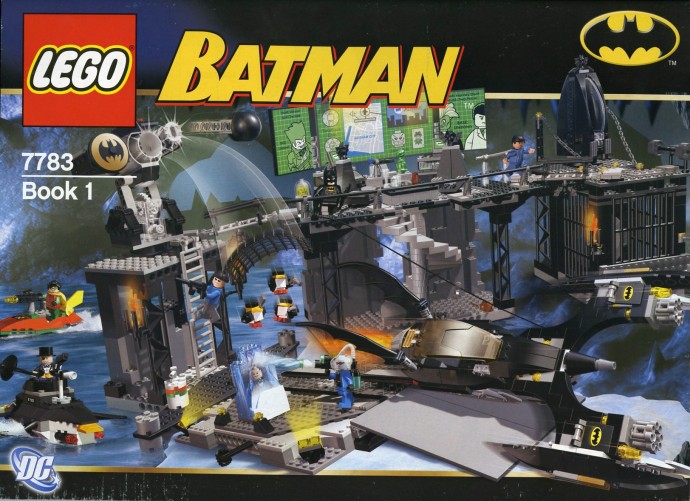 And in the end small trailer of the new series